Hand Tied Hair Weft & Machine Hair Weft
Hand Tied Hair Weft & Machine Hair Weft
What is machine hair weft?
Machine weft extensions are a collection of hair sewn together by a machine. The wefts themselves are thicker and weigh a bit more. Machine wefts can be cut because of how they are made-- making them more durable and sturdier
What is a hand-tied hair extension? 
Hand-tied wefts are a weft of 100% real human hair that is hand-tied into your natural hair by a row of ponytail. They are more fragile and must never be cut - only folded.They are thinner than machine hair, so they are more natural and they are the most comfortable in the hair industry currently. 
Difference Between Hand Tied Hair Weft And Machine Hair Weft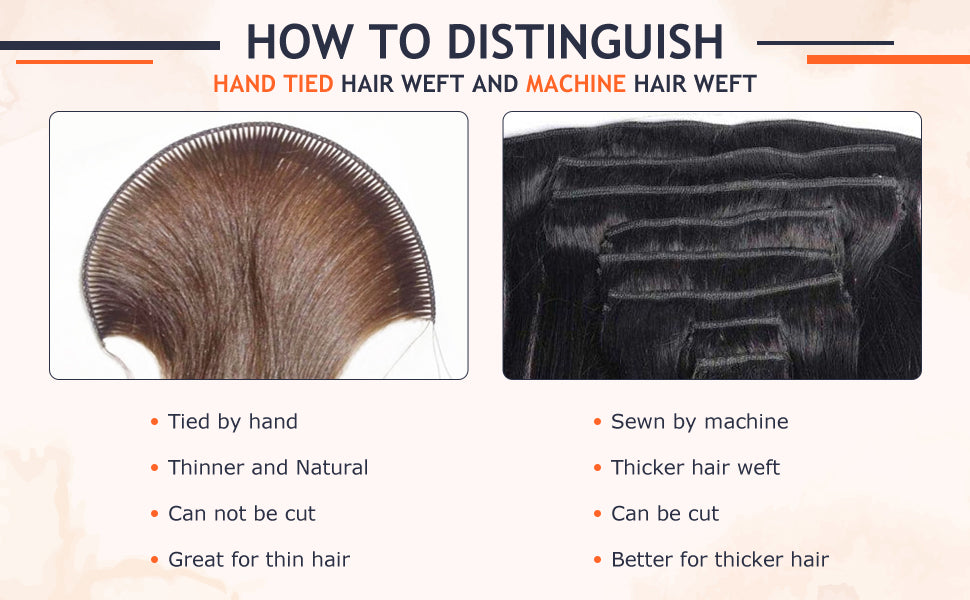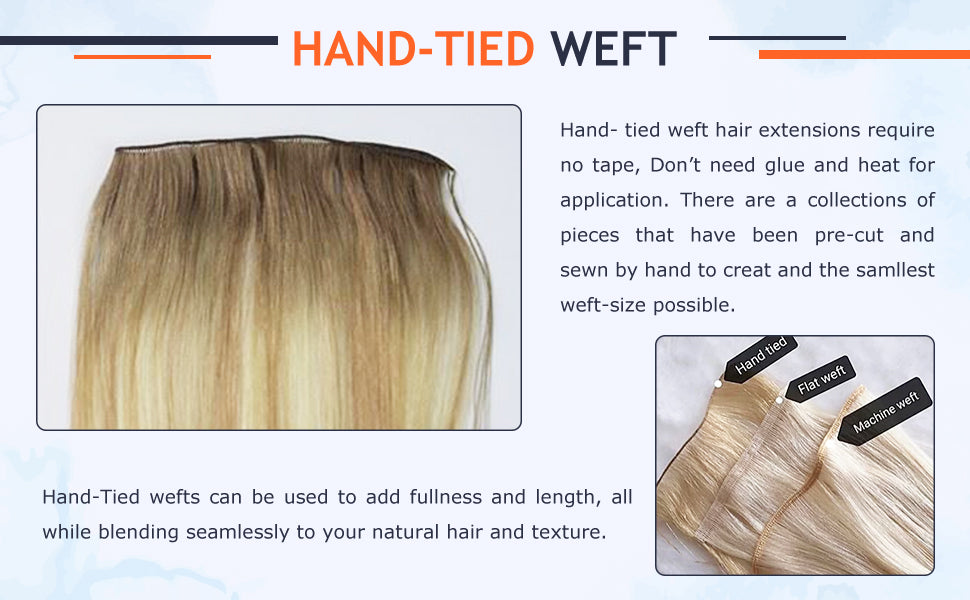 Why Suggest You To Choose Hand Tied Hair Weft?
Hand-tied extensions can be treated and maintained like your natural hair. They can be washed, straightened or curled to blend with your hair.The best part about the installation of hand-tied extensions is the fact that they don't require heat or any bonding glue. It can be easily installed without damaging your hair. From the installation process to maintenance, this hair was created for your convenience.
So why you wait, choose hand tied hair weft to become more beautiful and confident by FSHINE online store. BUY NOW!