What Is The Difference Between Seamless Injection Tape Hair And Ordinary Tape Hair?
       At first, I wanna ask you a question, do you like beautiful hair? Do you like hair extension? Do you wanna have beautiful hair? If your answer all is yes, you must see the end.
Tape hair
is the most popular hair, but
s
eamless invisible injection tape hair extensions are the newest types of hairpiece in the hair extensions field. They offer a lightweight and invisible look, which makes the hair look like growing from the scalp. No one can detect you wear extensions because of their hand-made skin wefts. So if you want to choose a hair extension, it's a good choice for you.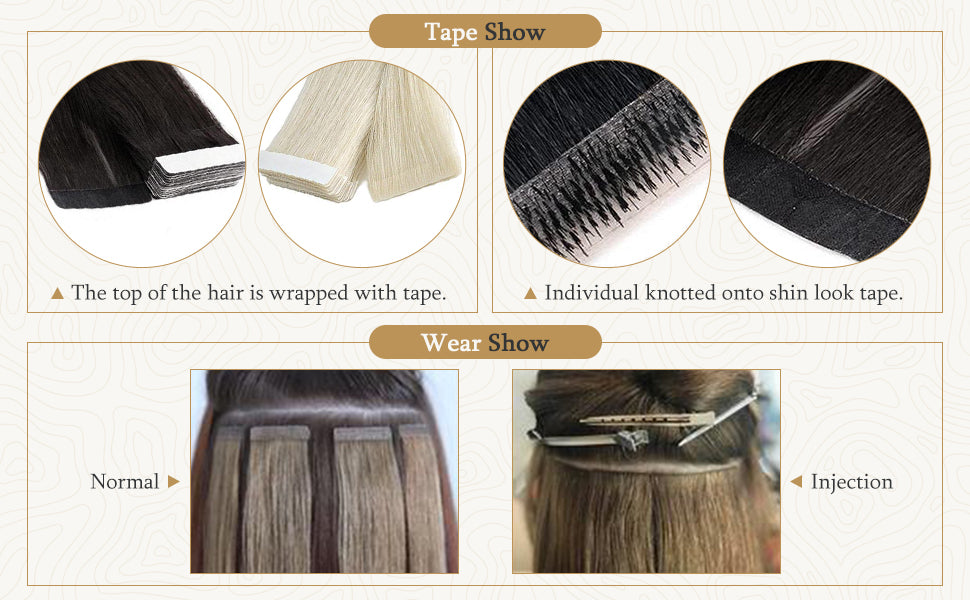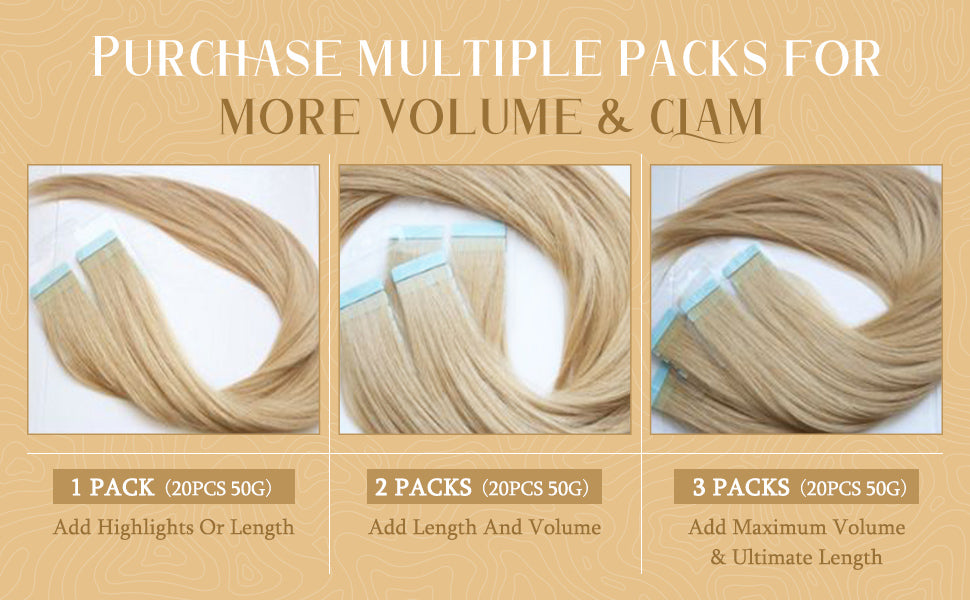 Do you understand seamless injection tape hair extension? If you didn't see clearly by picture, please see the following detail words.
Injected tape hair strips are thinner and more invisible than ordinary tape extensions, close to the human skin. Without any knots.

Virtually undetectable-with seamless tape, The tape in hair extensions can blend with your hair smoothly. They look and feel like your own hair.

No damage-this tape in extensions are very gentle on Hair. The medical grade adhesive is specially formulated to attach securely and securely to the hair until the next appointment.
At last but not least, If you wanna have a try, we suggest choose Fshine Hair.
Please Enjoy Every Important Moment In Life With Fshine Seamless Injection Tape In Hair Extensions! 
8 comments